Number One Cleaning Service Co., Ltd.
No. 1 cleaning service office maid company.
Monthly service rate

Monday – Saturday

16,500

baht/person/month

Monday – Friday

15,500

baht/person/month

6 days/week, no holidays

17,000

baht/person/month

7 days/week, no public holidays

18,500

baht/person/month
Regular housekeeping service clean
Fully time maid service
Number One Cleaning Service Co., Ltd. We are the leader in cleaning services. We are ready to provide delivery service to office maids, office maids. With a team of professionals who have expertise in using modern equipment regularly to serve customers fully save time for you.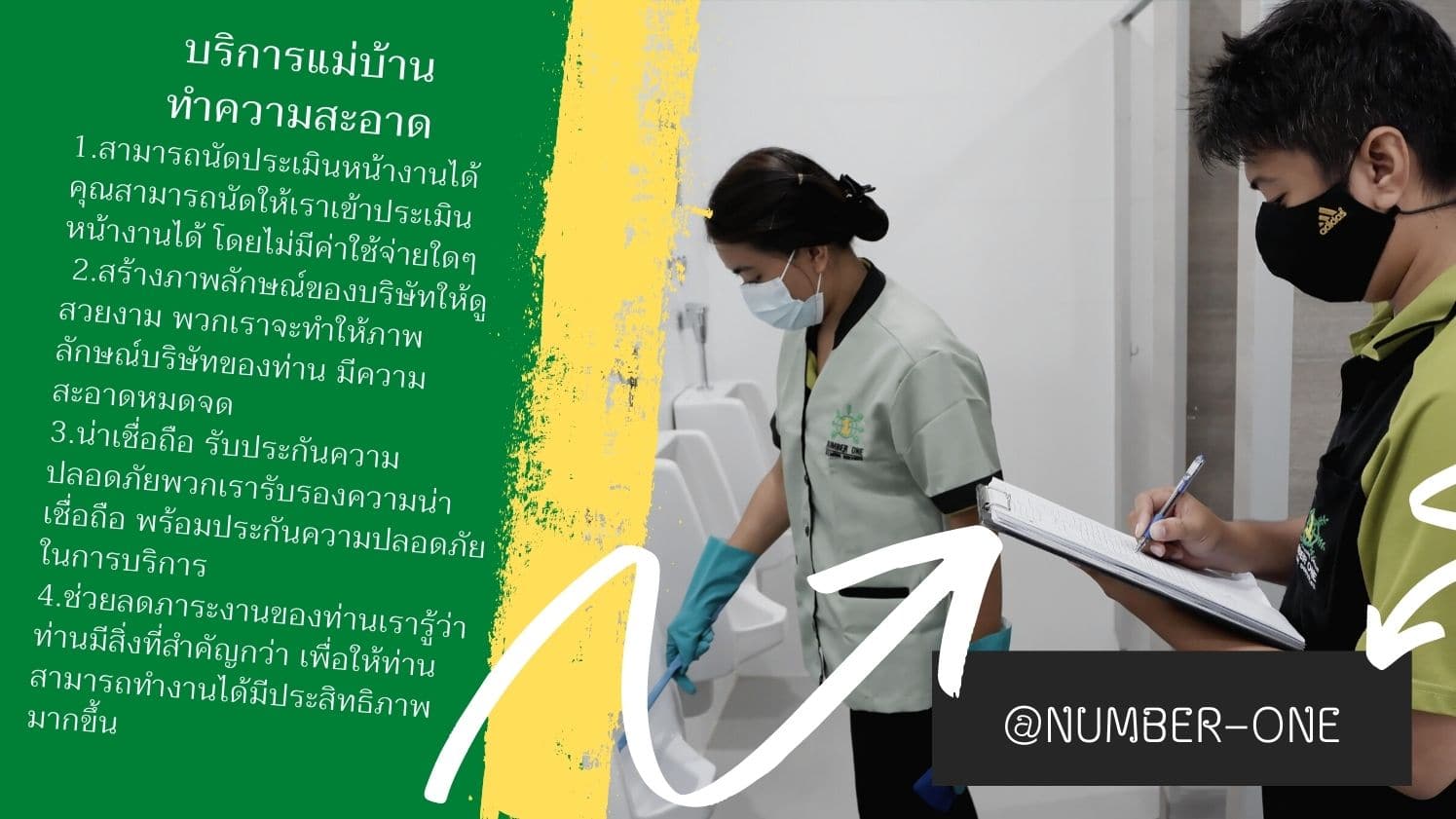 Daily cleaning
1. Sweep, wipe, mop the floor with cleaning solution. Ready to push dust to keep the floor dust always beautiful.
2. Cleaning toilets and sanitary wares (male-female)
– Take out the trash and clean the trash.
– Clean sanitary ware, wipe clean walls, doors and room partition walls and mop the floor always clean
– Provide toilet paper, liquid soap, paper towels and garbage bags (provided by the employer).
3. Wipe the glass clean. entrance-exit door and wipe the glass inside – outside (As far as possible and within reach)
4. Collect the rubbish and dispose of it in the designated place.
5. Wash and clean water glasses, plates, teacups, coffee and ready to store.
6. Other tasks assigned by the employer from time to time.
Number One Cleaning Service can ask for more price and promotion services please call. 02-726-5956
cleaning company , maid delivery , maid service , contractor cleaning , glass cleaning , rubber tile waxing , roof frame cleaning , factory cleaning service , maid company , cleaning contractor company , maid supply company , Monthly maid, hire a full-time maid